Ladies and gentlemen, it's that time again.
Sundresses are popping out, cookouts are around your corner everyday and dreams consisting of massive air conditioners and ice creams will be entering your mind pretty soon. It's summer!
And now that it is officially summer, many of your favorite artists will be looking to drop that "hit" that could fill up the airwaves during the summer and enter your hearts. Drake clearly won last year with hits like "One Dance", "For Free", "Too Good" and "Controlla" capturing the hearts of everyone (including your uncle Rodney who hates all rap after 2010). Obviously, artists and major labels like Def Jam, Interscope and more don't all their songs the minute the calendar hits the 21st, so you probably heard some of these songs before . Here are a few predictions for what song may dominate the summer this year.
1. Playboi Carti "Magnolia"
"This beat shakes my ear drums in all the right ways" says a YouTube user regarding this song, and he is exactly right! No matter what is your thought regarding new school rappers like ASAP Mob cosign Playboi Carti, they can sure make songs that SLAP. Once you hear that opening line, you might as well get your butt of the chair and start Milly Rocking like its the end of the world. This song is sure to get the crowd hella hype this summer at parties.
2. Kendrick Lamar ft. Rihanna "LOYALITY"
One of the first things I relaized about this song is the intro to the song take after the intro to pop megastar Bruno Mars hit "24K Magic." Rihanna rapping in the song was incredibly smooth as heck and flowed perfectly in the song. Kung Fu Kenny, while not being that lyrical in the song, also performed quite well. This song is a surefire top 10 BillBoard charter.
3. Calvin Harris ft. Frank Ocean and Migos "Slide"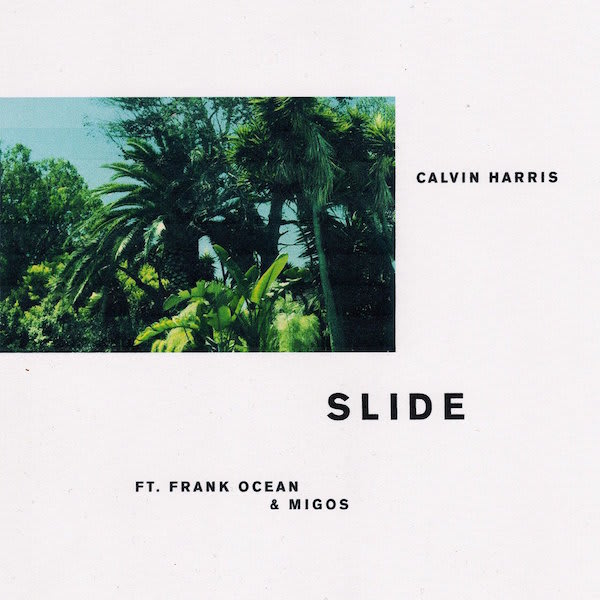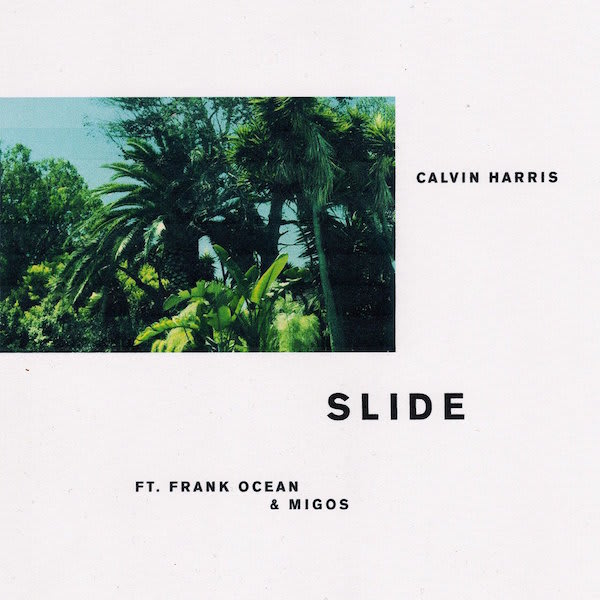 "Slide" screams summer,  Calvin Harris knows what to do when it comes to making the perfect summer anthem for he has done it in years past with songs like "Summer" and "This is What You Came for". It has that feeling that makes you just want to sit back and feel those good ol' summer vibes. It also features two of the most popular acts in the game right now with Frank Ocean killing the chorus with his smooth as silk voice and Migos controlling the bars. A contender for sure.
4. DJ Khaled ft. Justin Bieber, Quavo, Chance the Rapper & Lil Wayne
This 8 month old baby has enough money to pay for my college tuition and possibly has the hit of the summer on his hands. I know moms that dig this song, it is incredibly catchy yet basic. I feel a certain bop to it and Justin Bieber was certainly in his bag when it came to making the chorus. Obviously this is the single for his new album "Grateful" which is out today, and this means that it's not particularly groundbreaking, but the track makes up for with great guest verses from artists each having fun with it, and that is the whole point of summer, right?
5. French Montana ft. Swae Lee "Unforgettable"
You better put respect on Swae Lee name, because we can all agree that he killed the hook and its by far the reason this song is a contender for song of the summer. Unforgettable reminds me of your drunk uncle at the BBQ dancing with your aunt to R. Kelly with a Corona in his hand. Extreme vibes from this all around.
6. Goldlink ft. Shy Glizzy & Brent Faiyaz "Crew"
The single from DC rapper Goldlink's standout album "At What Cost", "Crew", stands out for its glowing yet calm demeanor. The standout has to be the hook, courtesy of Brent Faiyaz, and Shy Glizzy spits one hell of a verse as well. This song should only be played after 9:30 PM with the volume all the way up, I'm personally rooting for this song and Goldlink to blow up this summer.
7. Lil Uzi Vert "XO Tour Llif3"
You knew this song was eventually gonna come up.
This song has become a national hit, people of all ages are yelling out "push me to the edge, all my friends are dead' and the funny thing is that this song is not a happy song, it is quite in fact a sad and even cold song about drug usage regarding losing relationships between friends and loved ones. What people like about this song is that it relates in a way,. Like in the song, summer can be a time where the raunchiest parts of your life come out to play, filled with time for sex and drugs and all that fun stuff. Lil Uzi could be the next rap superstar (unfortunately) and this song is definitely pushing him to the edge…. of stardom.
8. Drake "Passionfruit"
Drake knew what he was doing when he made "Passionfruit", he plans to continue the streak of summer anthems he created. This song is made for the summer it practically asks you to dance with it. You will immediately start swaying yourself once this song comes on. Drakes calm yet chilling voice on the chill, simple beat commands you to vibe everywhere. Well done, Aubrey.
---
Agree? Disagree? Let your voice be heard in the comments down below on what you think the song of the summer should be. Benjy signing out!